So there's this delicious Chinese Spaghetti that I had a few times in Asia and loved. I had it in both Taiwan and China, once at a Shanghainese restaurant and once at a Taiwanese snack shop.  It's called ZhaJiangMian 炸醬麵  ("Fried Sauce Noodles"). Just say it like Ja-JiYong-MeEn.
This Korean person I know said that they also have a version of it, with a very similar name called Jajangmyeon.
It is the closest thing you'll get to western food on a Chinese menu, but not all Chinese restaurants have it.  To clarify how it tastes, it's like a magical tasting meat sauce, a little salty, but super good. Here's a recipe i've developed after a bit of trial and error. This latest batch was so delicious I ate the leftovers three days in a row. It's very easy to make, delicious  and is a meal in itself.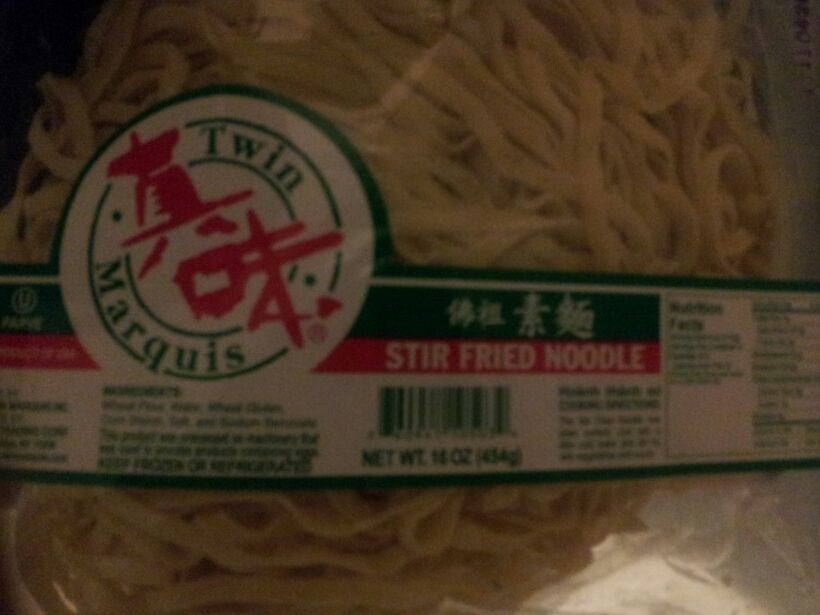 Here's what you need: 
One bag of Flat noodles like the ones pictured above
1/2 pound ground beef or pork or 1/4lb of each mixed together
2-4 green onions or shallots, chopped into circles
2 Table Spoons of  Oyster Sauce
2 Table Spoons  Sweet Soy Sauce (Hawaiian Soy Sauce works good, if you don't have it just add 1-2 TSP of sugar to regular soy sauce)
2 Table Spoons Regular or Light Soy Sauce
4-5 Cloves of Garlic, Chopped Fine
Cucumber, sliced into small slices (see pic at the bottom)
1 Table Spoon  of minced Ginger (Optional, but good)
3 Table Spoons of Minced Carrots (Optional, but good)
1 Tomato, Chopped into small chunks (Optional, but good)
1-2 Tablespoon Sesame Oil
Pepper, to taste
Here's what you do: 
Add the Sesame Oil to a saucepan over high heat
Add the carrots, garlic, green onions/shallots, ginger and tomato and fry
Once these are cooked, add the pork or beef and cook until done
Add the soy and oyster sauces to the cooked mixture, add some water if it doesn't look saucy enough
Simmer for 20-30 minutes
Boil the noodles for about 10 minutes. Use less water than you'd use for Italian noodles.
Add pepper to your sauce until it tastes right, turn off heat and let cool for a few minutes
Serve like spaghetti, noodles on bottom, sauce on top.  Add the cucumbers and mix them in.
Comments
comments